Khao soi is one of my favorite dishes in the world, and one of the first things I make sure to eat on each visit to Chiang Mai. The problem is, many khao sois in Chiang Mai are a bit bland—they do the job, but they aren't memorable.
A stellar khao soi does so much more than that—a really good bowl of khao soi should be addictive. You should go back for second, third or even fourth bowls if you're a true khao soi junkie. Everything is ok when you are eating khao soi. And I'm happy to report that I've found just the place that serves what I think is the best khao soi in Chiang Mai.
The restaurant is named Aunt Pai's Khao Soi, although the name is written completely in Thai. You can find it in the heart of one of the Chiang Mai's main congregations of Muslims, just outside the old city across the Ping river. (I'll provide a Google map link when the post ends). Many blogs advise that Khao Soi Khun Yai is the best khao soi in Chiang Mai, but that is simply wrong.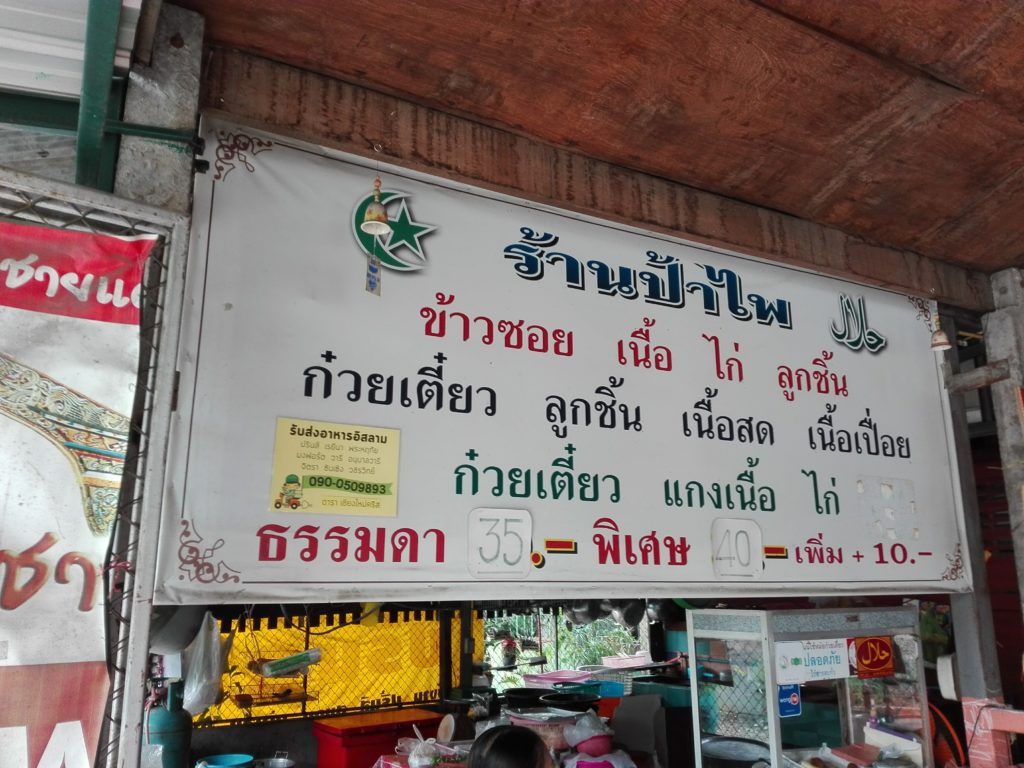 Anyway, the chefs here make their own egg noodles, and they have it down to a fine art. There's a certain taste that comes with homemade fresh egg noodles that completely elevates any khao soi. I could best describe it as a light umami which enhances the entire dish.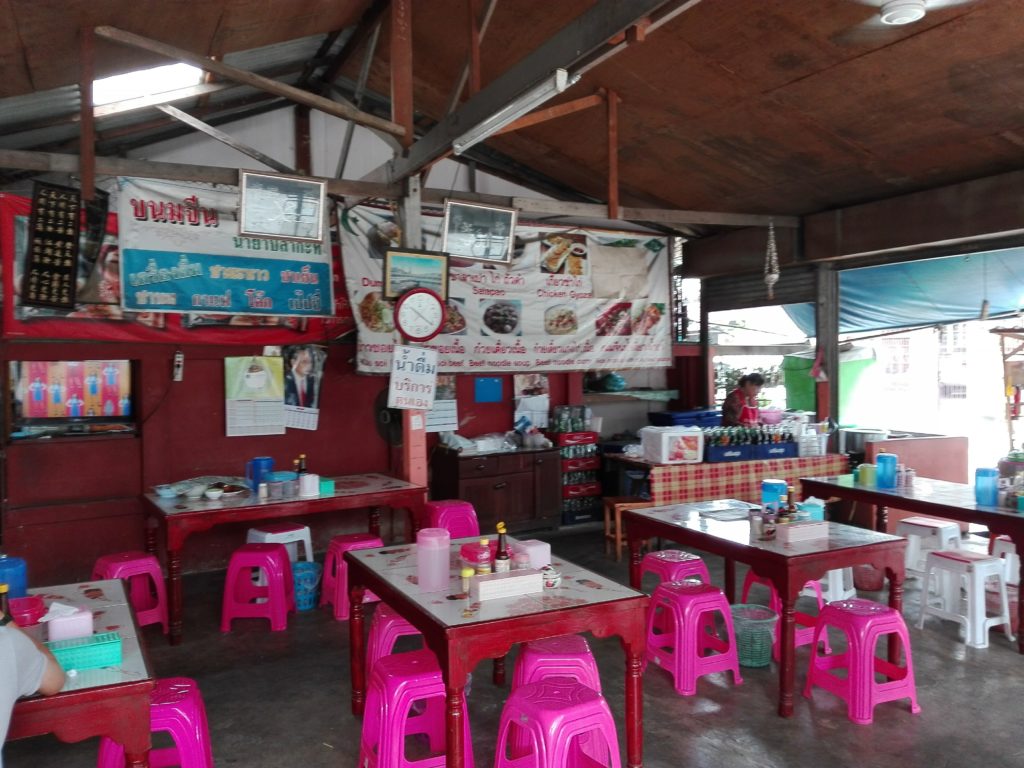 The broth is perfect—not too heavy on the curry powder as it as in the slightly overrated Khao Soi Khun Yai. It achieves that perfect balance between coconut creaminess and subtle heat, which you can enhance to your taste with the addition of chilis fried in oil.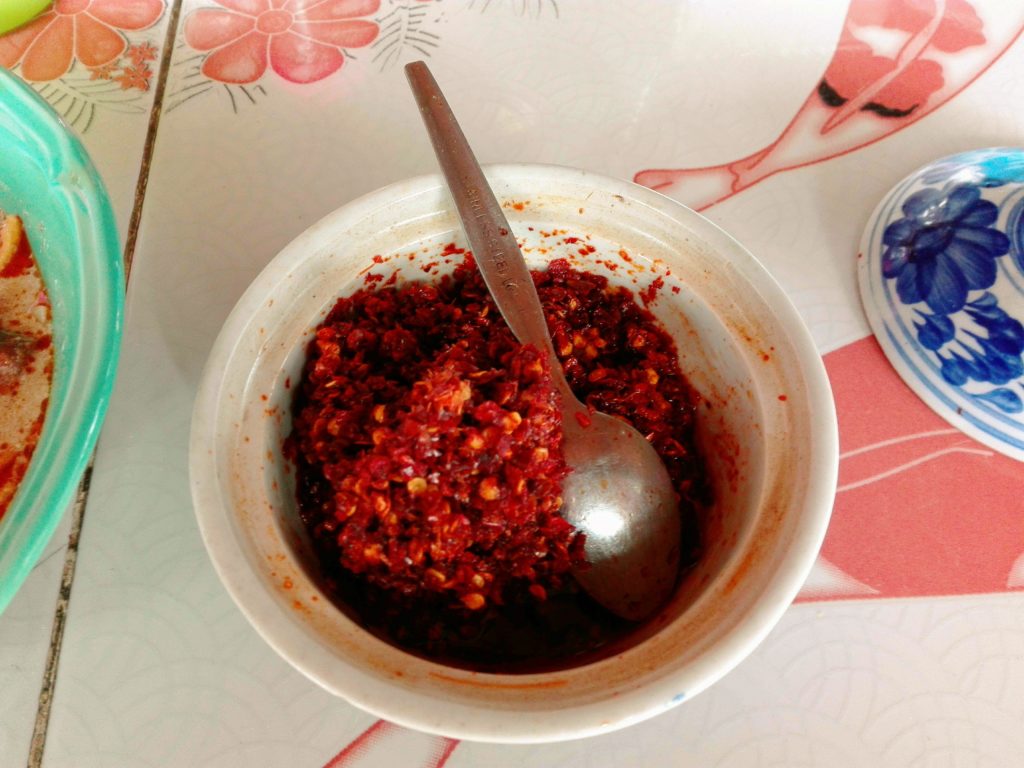 The broth in Khao Soi should be intense without overpowering you with curry powder. The mustard greens are deliciously sour, as they should be, and the quantity is just right to add the much-needed pickly flavour they bring to the dish. The crispy noodles are added in just the right amount, adding much-needed texture to a generally soft, wet dish.
I invariably order chicken Khao soi when I come here, and the results are always spectacular, as the pictures show you. I've eaten Khao soi pretty much all over Chiang Mai, and this is by far the best rendition you'll find in the city.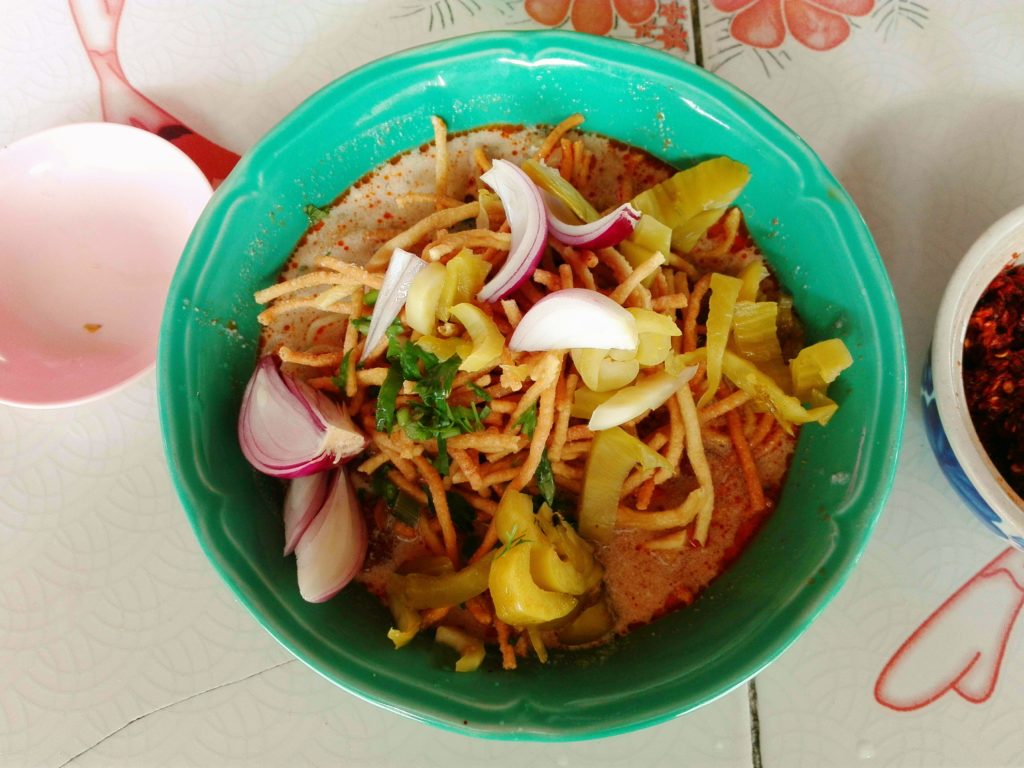 Khao Soi is the kind of food that can be pretty much universally appreciated—a simple bowl of noodles in a coconut curry broth. The key is in the curry paste, the freshness of the noodles, and how you cook the meat. The chefs here have it down to a fine art.
Go here, preferably when hungry, and prepare to devour three or four bowls of the best khao soi in Chiang Mai. All for less than $4. Happy days!
Google Map Link: https://goo.gl/DrNxqZ
Please like, share, and follow