There are few Thai street food dishes more comforting and delicious than Pad Krapow. This stir-fried Thai basil dish is my go-to option when I'm in Thailand wandering around the streets thinking about what to eat. My Pad Krapow recipe is ridiculously easy to make, which is great because we all love simplicity in our lives.
The key ingredient is Krapow, or Thai holy basil, which has a wonderful fragrance to it and a delicious peppery taste.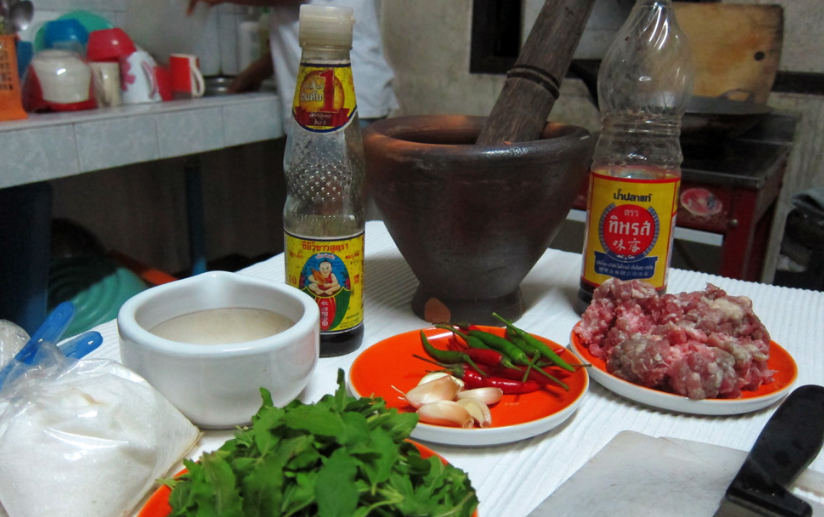 Without further ado, here is my Thai Pad Krapow recipe: 
Thai Pad Krapow Recipe
Ingredients:
200 grams of minced chicken or pork, depending on your preference. You can also use chicken breast if you prefer.

5 Thai chilis (feel free to add more or less. 5 is the ideal amount for me).

6 cloves of Thai garlic or 3 large cloves of normal garlic. 

1 tablespoon of a neutral oil such as sunflower oil or rapeseed oil.

2 tablespoons dark soy sauce.

A large bunch of around 9-12 Thai holy basil leaves with stems removed. 

A pinch of palm sugar.

3-5 chopped green (spring) onions.

1 teaspoon light soy sauce.

1 tablespoon Thai fish sauce (nam pla).

I recommend Road Boat Premium Fish Sauce

. 

Jasmine rice to serve. 

Fried egg (optional)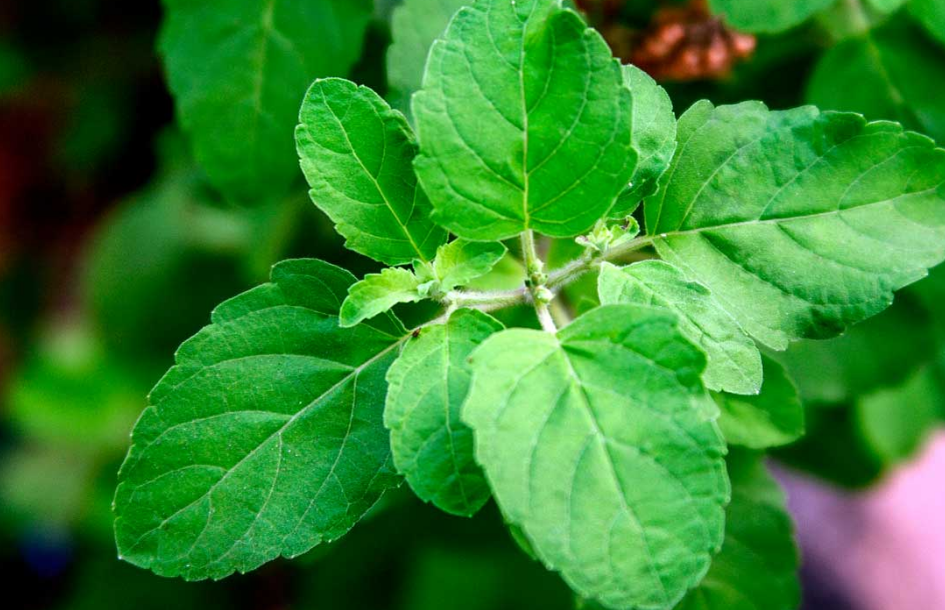 Method: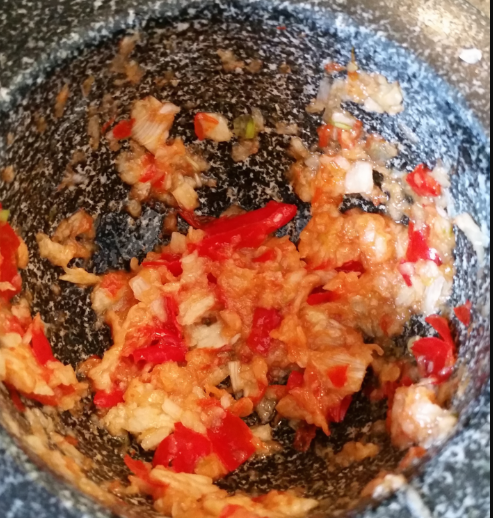 Very roughly chop the chilis and bash them for 20 seconds in a pestle and mortar with the garlic cloves to release their amazing oils. Cook your jasmine rice using whatever machine you prefer (I use and recommend a rice cooker). Make sure the rice is cooked before you proceed with the rest of the recipe.

Heat the oil in a wok until it's very hot and add the garlic, chilis, and green onions. If using chicken breast, cook for 3 minutes before adding veg. Stir-fry until the vegetables begin to smell great (about 20-30 seconds).

Add your minced meat of choice (or tofu if you're a vegetarian). Break the meat into smaller bits using a spatula. Stir-fry until the meat changes color. 

Add the fish sauce, dark soy sauce, light soy sauce, and sugar. If you don't have palm sugar, use brown sugar. Stir-fry for a further 20 seconds. 

Remove the wok from the heat, put the basil leaves into the wok and stir-fry until they wilt. The leaves typically wilt within 10 seconds maximum thanks to the residual heat in the pan. Serve the stir-fry alongside your jasmine rice and dig in.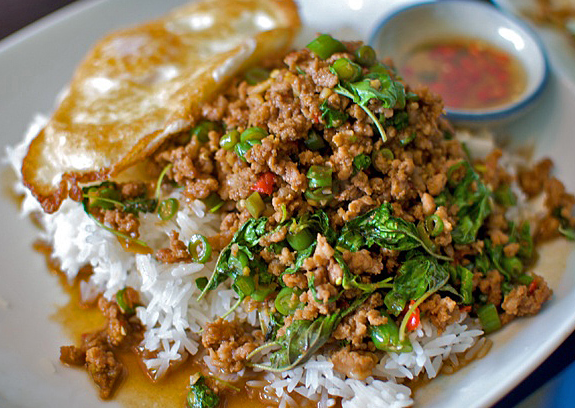 This amazing pad krapow recipe cooks in just a few minutes (not including the time it takes for your rice to steam or boil). The end taste is a wonderful combination of salty, fragrant, and spicy, with just a touch of sweetness. 
Quick pointers: 
Don't attempt to cook this dish unless you can obtain krapow (Thai holy basil). Good Asian supermarkets should stock this herb. You can easily buy Tulsi (Holy basil) plant seeds online and use a guide such as this one to grow your own holy basil. 

For a really interesting vegetarian riff on this dish, use a selection of wild mushrooms and chop finely to replace the meat. 

Add a fried egg to make the dish more filling. The egg adds a certain creaminess and richness that tastes amazing. 
Shop This Recipe for Ingredients/Cookware:
If you cook this amazing dish, please rate the dish and leave a comment in the comment box below. Id love to hear your thoughts on my Pad Krapow recipe!
Summary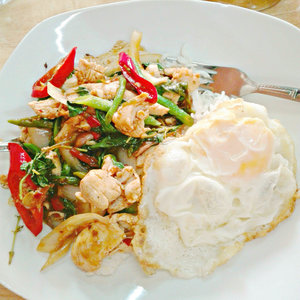 Recipe Name
Author Name
Published On
Preparation Time
Cook Time
Total Time
Average Rating





Based on 3 Review(s)
Please like, share, and follow