There is something inherently appealing about dipping food in sauces. Mexican cuisine has its famous salsas, Levantine cuisine has hummous, and Thai food has Nam Jim Jaew, which is, in my opinion, the greatest dipping sauce on earth. Keep reading to learn this amazing Thai dipping sauce recipe. 
The appeal of a good dipping sauce comes from, I think, the universal joy of "hands-on" eating. Our ancestors never had the convenience of such modern tools as chopsticks, forks, knives, and so on. Hands-on eating promotes a sense of interaction with the food, which forms a huge part of my love for Thai cuisine. It takes us, in a way, back to a point when we didn't care about how we looked while eating. We just ate. 
There is no real attention paid to polite eating in Thailand. Sure, they use modern tools like forks and knives and chopsticks and spoons. But when the Thais want to dip a ball of sticky rice into a sauce with their hands, they go ahead and do it, without caring much about how polite they look. 
I first fell in love with Nam Jim Jaew when I ate at SP Chicken in Chiang Mai. The flavour was so addictively sour that I struggled to leave the restaurant; I kept wanting more. So, I asked for the recipe, which has led to this post. This Thai dipping sauce recipe is perfect for grilled meats, sticky rice, and more.
Warning: You will become addicted to Nam Jim Jaew. Don't say I didn't warn you. 
Thai Dipping Sauce Recipe
Ingredients: 
2 Tablespoons tamarind paste. This handy guide teaches you how to extract tamarind paste from tamarind pulp. 

1/2 Tablespoon palm sugar. (Use brown sugar if you can't find palm sugar.)

1 Tablespoon Roasted Rice Powder. (Toast about 100 grams of uncooked glutinous (sticky) rice in a pan for 2 minutes, then bash with a pestle and mortar until it becomes a powder)

3 Small Spring Onions, finely sliced. 

2 Tablespoons chili powder.

2 Tablespoons fish sauce.

1 Shallot, roughly sliced

. 

1 culantro leaf, chopped. If you can't get culantro, chop one stick of coriander, leaves included.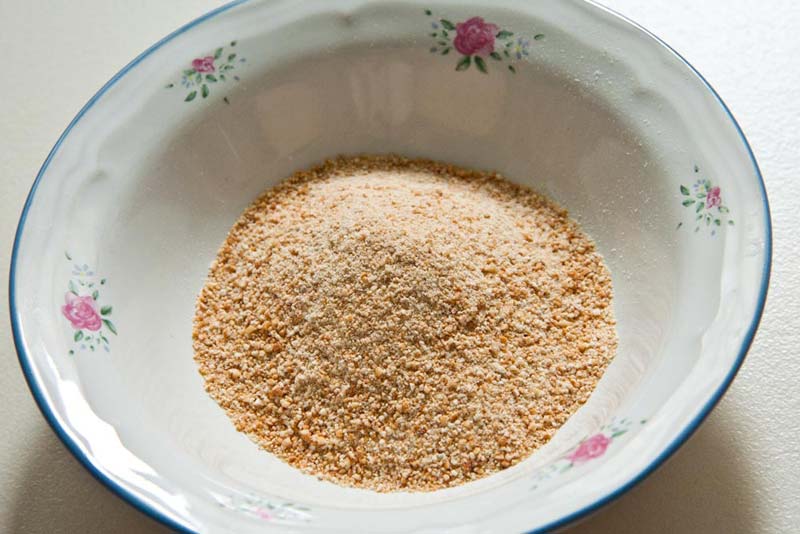 Method:
In a bowl, combine the tamarind paste, sugar, toasted sticky rice, chili powder, and fish sauce. Mix well until the sugar has dissolved. 

Add the shallots, culantro (or coriander), and spring onions, mix thoroughly. 

Serve to taste with the grilled meat of your choice and some sticky rice.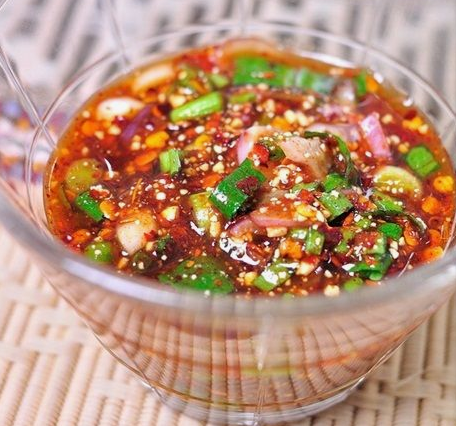 As you can see, the actual making of this Thai dipping sauce recipe is exceptionally easy. The difficulty comes from a) sourcing the ingredients and b) prepping the tamarind and sticky rice powder. Still ,there is no more than 30 minutes of work involved in preparing tamarind and khao khua (sticky rice powder) and the reward is well worth it. 
The end dipping sauce should look something like this: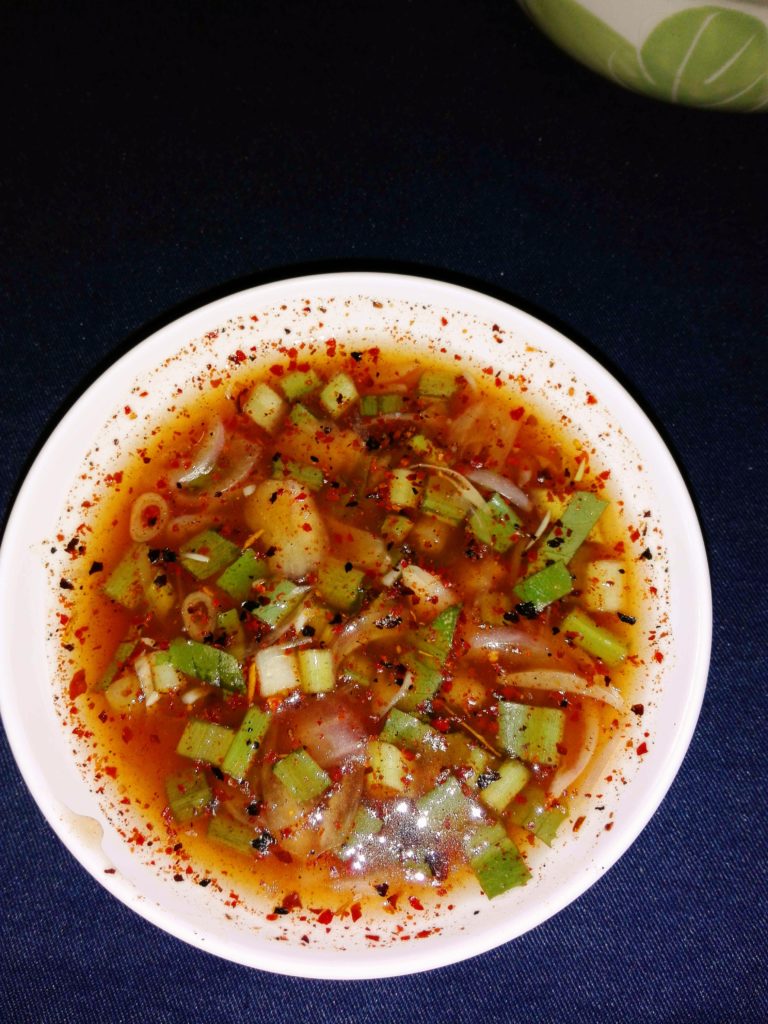 Shop This Recipe for Ingredients/Cookware:
Please like, share, and follow