It's strange that I've spent so much time in Thailand's Rose of The North, yet when I try to think of some restaurants serving amazing northern Thai food in Chiang Mai, only two or three restaurants immediately spring to mind. Most of the good Lanna food in the city is actually found in local markets and street stalls. However, one place that really stuck in my mind for its exquisite northern Thai food was Kinlum Kindee in trendy Nimmanhaemein.
The name of this place roughly translates as "eat delicious and eat well", and my experience was that the food definitely lived up to this name. The decor at Kinlum Kindle is nothing to get excited about, but I don't eat in Thai restaurants to be wowed by the furniture; all I give a damn about is easting some amazing food.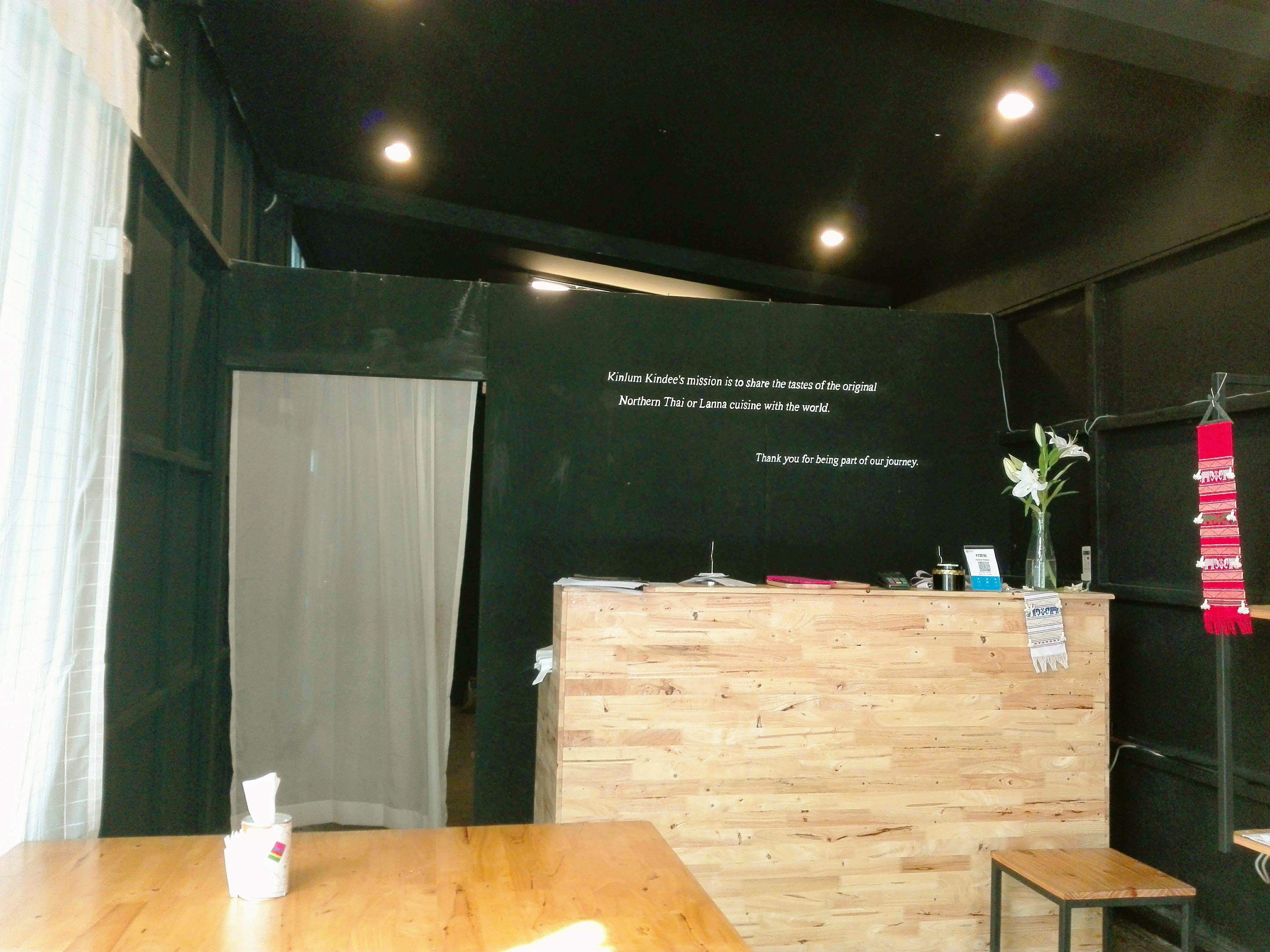 It is worth noting just how minimalist this place looks. The only colors you see are charcoal black and wood. Nothing about the place gives any sort of impression that it serves wonderful food. But as with many Thai restaurants, Kinlum Kindee's complete focus on delicious food is what makes it stand out.
I'm greeted by a smiling, friendly waitress who hands me a large and colorful menu. The menu displays a decent selection of northern Thai dishes and gives some brief discussion on the fact that the restaurant sources all produce from their own farm, which is also in Chiang Mai.
As usual, I'm initially quite indecisive and I kinda want to try everything. I opt in the end for the Kinlum Kindee special set at 199 baht, which comes with boiled vegetables, fried chicken, sticky rice, sai oua (Chiang Mai sausage) and nam prik num, a fiery green chili dip that I'm obsessed with.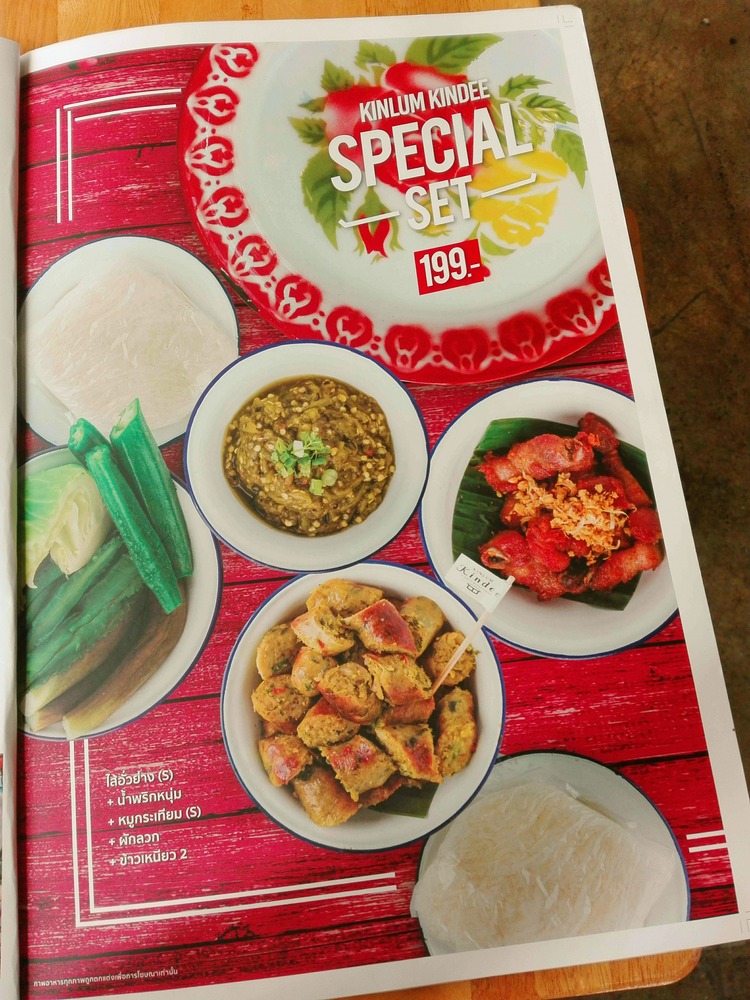 Right, onto the food. I think I waited roughly ten minutes for my order to arrive at my table. What instantly struck me was how appetizing everything looked, particularly the nam prik num, of which I've eaten many variations, some exquisite, others not so much.
This version of nam prik num was outstanding. Its spicy heat immediately tingled on the palate, but it wasn't overwhelming, more of a pleasant hum. Freshness came from sprigs of coriander, cut in a rustic manner and spread generously throughout the dip. The dip itself was thick and fibrous, making it perfect for scooping up some sticky rice with.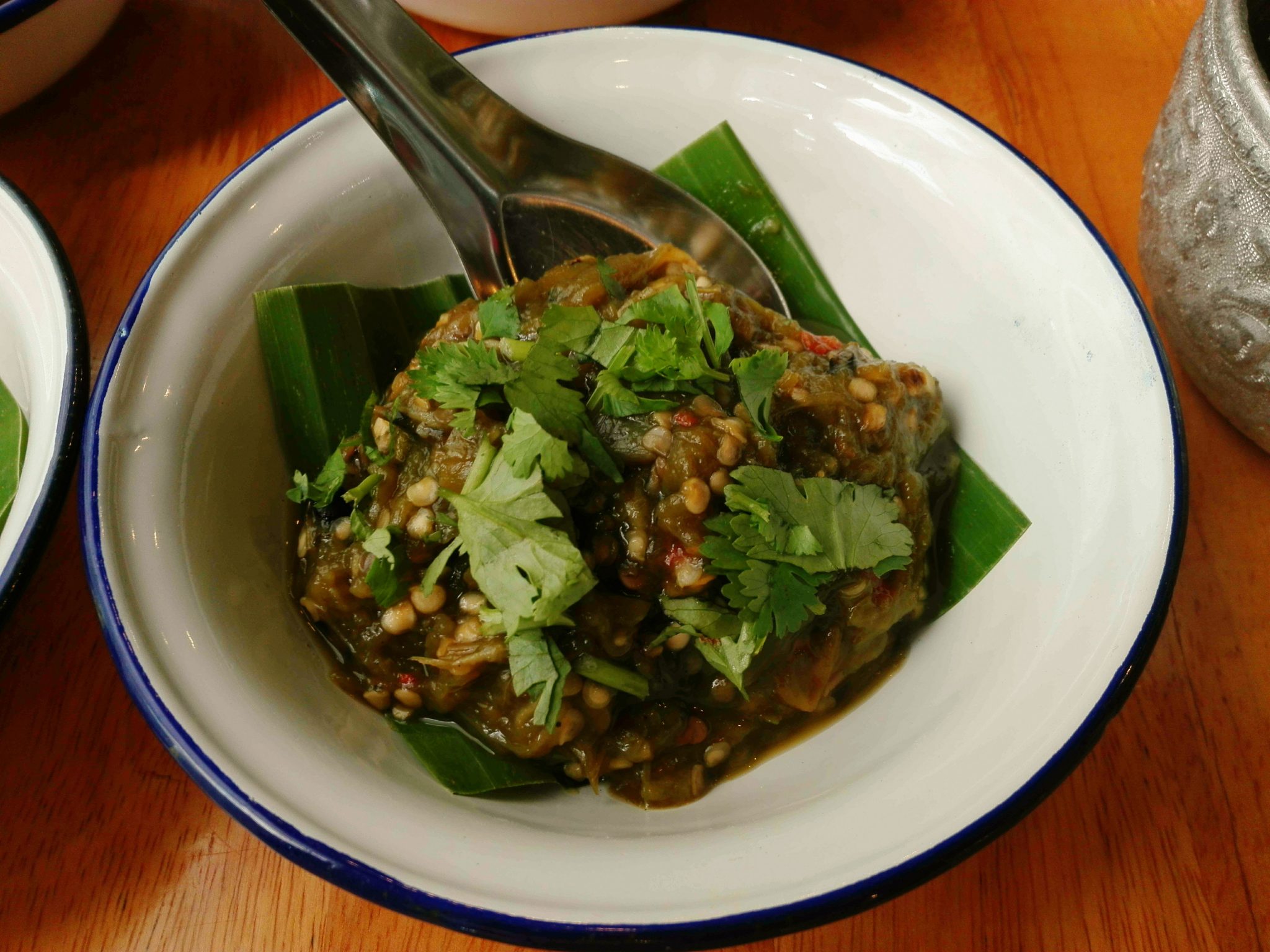 The nam prik num alone makes Kinlum Kindee one of the best places for northern Thai food in Chiang Mai. It's one of two restaurants in Chiang Mai whose green chili dip tastes as good as the one you can get in Warorot market.
The food story of Kinlum Kindee doesn't end there, however. The sai oua was also exceptional, with its unique pungent aroma and funky flavors dancing in my mouth: I was in heaven.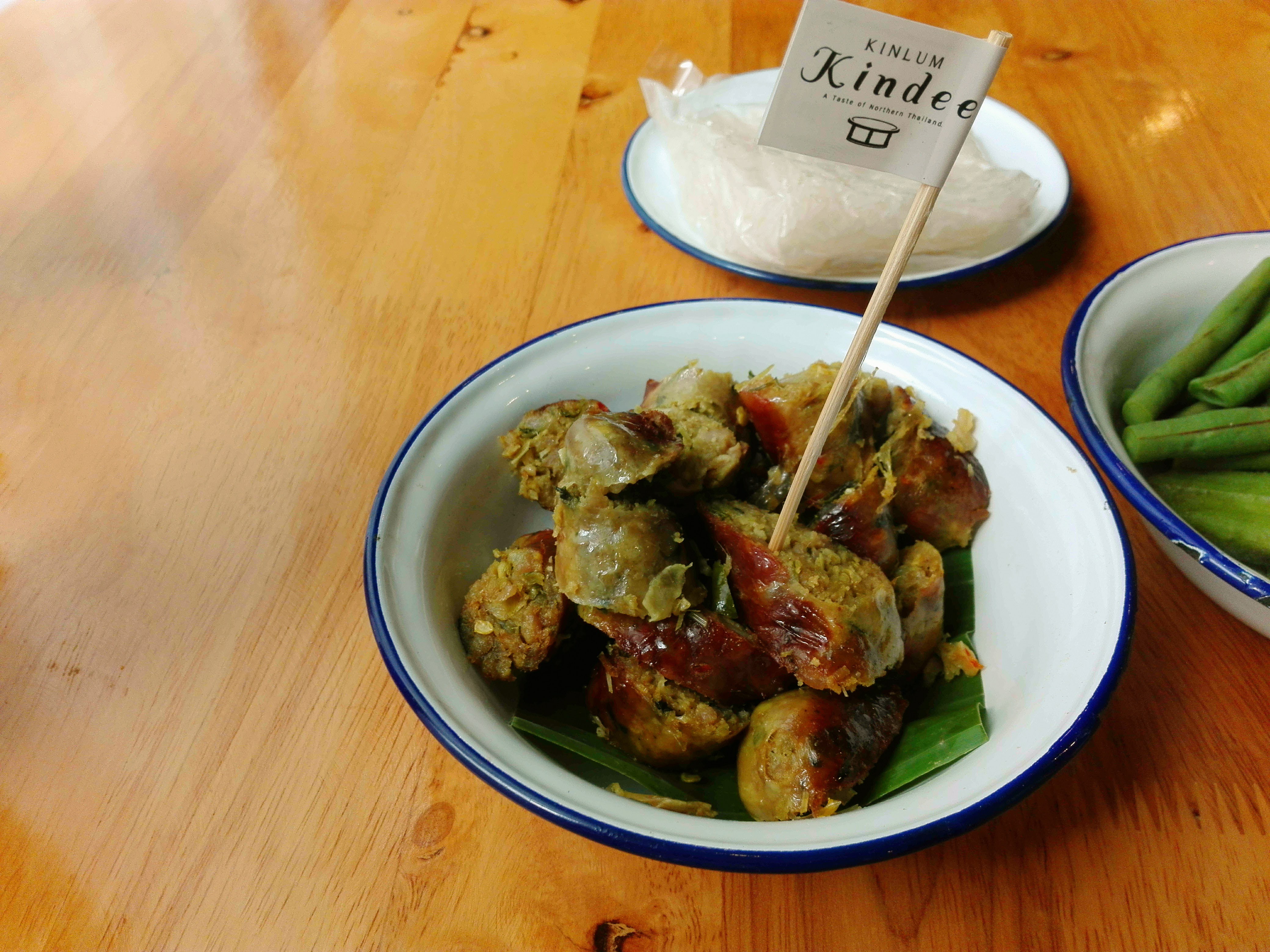 The pictures tell you pretty much everything you need to know here. For some amazing northern Thai food in Chiang Mai, make sure you pay a visit to Kinlum Kindee. And be sure to let me know in the comments whether you enjoyed the food. 
Google map link for this restaurant: https://goo.gl/maps/n7nBWoRLgiJ2
Please like, share, and follow